Eric Rabushka Memorial Scholarship
Criteria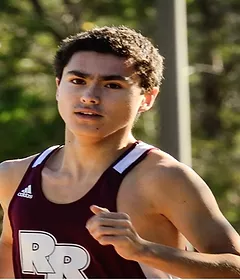 Criteria
Graduating Round Rock High School Senior who is On the Round Rock High School Cross Country Team.
About the Scholarship
Eric Rabushka attended Round Rock High School 2009–2013 and ran on the cross-country and Track teams each year. Eric was attending Texas A&M and was studying Petroleum Engineering.
Eric forged long lasting friendships and created many cherished memories during his years on the cross-country team. He was known for his infectious laugh, loyal friendships, and his impromptu runs to Round Rock Donuts after early morning practices. Being on the cross-country team deeply shaped Eric's life, relationships, and perspective.
To celebrate Eric, this scholarship fund is to assist his fellow cross-country runners from Round Rock High School. To qualify for scholarship, runners must be graduating seniors who are on the varsity cross-country team at Round Rock High School.