School Supplies Project

OUR PARTNERSHIP WITH COMMUNITY MEMBERS is critical to the success of each year's school supply drive. With the support of many companies, community organizations, over 13,000 students are served every year. We also provided every teacher the opportunity to collect more supplies at our School Supply Store.
This year is crucial for Round Rock ISD students' long-term academic success, and we need your support again. All proceeds raised will go directly to purchasing individual new supply kits that will be delivered to all Round Rock ISD Campuses at the start of the 2022-2023 school year.
With a donation of $2,500 you can Adopt-A-Grade and support an entire grade level of supplies. More information to come (the site is incorrect and will be updated in a few months)
Your gift will help, no matter what amount!
"Round Rck ISD PIE Foundation is a partner in our student's educational journey- from partnering with school supplies at the beginning of the school year to finding innovative ways to dream big in creating instructional spaces (such as our new interactive library space) to helping to ensure every child has the needed food and other supplies when unexpected emergencies happen."
– April Nilson, Principal Berkman Elementary
Supplies Needed
YOUR COMPANY OR AS AN INDIVIDUAL can set up a collection site for school supplies during our summer program to support our students and teachers. Our staff provides the collection box for store/business location.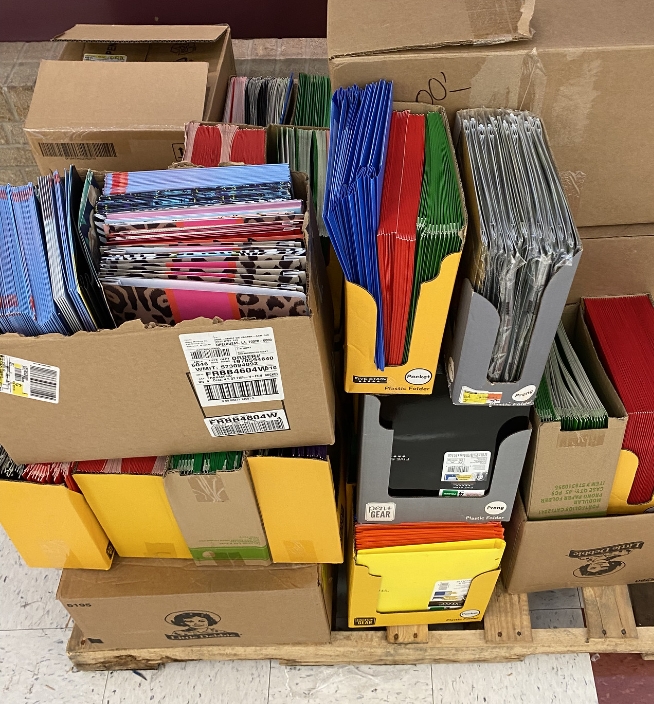 Spiral Notebooks
Composition Notebooks
Filler Paper
Graph Paper
Highlighters
Colored Pencils
Markers
Crayons
Pens (Black or Blue)
Rulers
Tab Dividers
Construction Paper
Pencil Boxes
Erasers
Watercolors
Pencils
For more information regarding School Supplies or ways to collect in-kind donations, please contact the PIE Foundation at RRISDPIEF@rrisdeducationfoundation.org or call (512)464-5600.
Sponsors!