Swain Family Scholarship in Honor of Past and Present Teachers
Criteria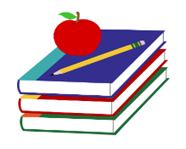 Criteria
The graduating Senior who applies for this scholarship must have gone through Chisholm Trail Middle School and Round Rock High School. Special consideration will be given to a student who has also attended Deep Wood Elementary.
About the Scholarship
The Swain Family have been educators for 3 generations. We have taught in all levels of education-preschool, elementary, middle school, high school and college. We have also served in Administration in public school, in Central Office, as a principal, and in Administration at the college level. Two generations of Swains graduated from Round Rock High School.
I n our many years in education, we feel one of the most important roles in education is that of the classroom teacher. The teacher not only teaches curriculum to their students but interacts and molds students into becoming productive, thinking citizens. Without good teachers our education process comes to a grinding halt. It is with this knowledge of the great value of teachers that we wish to honor the teachers –past, present and future, in honor of those teaching at Deep Wood Elementary, Chisholm Trail Middle School, and Round Rock High School, with this scholarship.