Officer Charles Whites Round Rock Police Officers Association Memorial Scholarship
Criteria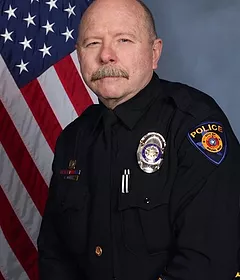 Criteria
Open to Cedar Ridge, Round Rock, Stony Point and Success High School graduating seniors committed to their community.
About the Scholarship
On April 27, 2018, Police Officer Charles M. Whites, Jr. succumbed to injuries sustained when hit by a vehicle on February 25th while directing traffic. Born on August 22, 1954, in Sherman, TX, with a soul that has the courage to wear the badge, Officer Whites had been saving, serving, and protecting the people as a law enforcement officer for 19 years. Officer Whites served as a patrol officer, field training officer, and a SWAT negotiator while sworn with the Round Rock Police Department in Texas–a long-time dream fulfilled.
Officer Whites was most known for his calm demeanor and passion for the job; a veteran lawman who just loved being out on the streets, patrolling his beloved community. He was a well-respected officer among his peers and the citizens he served. Those who met him felt an instant connection and trust. Charles was a lover of the outdoors: caving, climbing, scuba diving, hiking, wilderness backpacking, and cross-country and down-hill skiing. He was a manager of Wilderness Whitewater Supply until he pursued his passion of policing. He was also a voracious reader and lover of music and poetry–a true renaissance man.