Michael Murillo III Memorial Scholarship
Criteria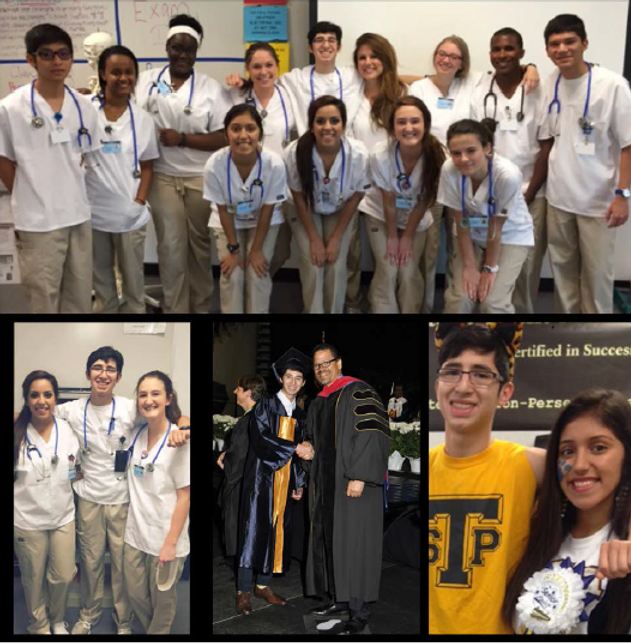 Criteria
Stony Point graduating senior who is currently enrolled in the Health Services Program at Stony Point High School and is planning to major in the field of nursing.
About the Scholarship
Michael Murillo III was a member of the Stony Point High School graduating class of 2015. Michael passed away June 4, 2015, and leaves behind an enduring legacy among family, friends, and strangers alike. Michael was a member of the Stony Point Health Sciences Academy Certified Nursing Assistant (CNA) Program and was looking forward to attending Austin Community College in the fall, eventually attending nursing school.
Michael was a comedian and seized every opportunity to make people laugh and smile, even when he was struggling. Michael helped family and friends in need in any way possible. He believed the adage that he was his brother's and sister's keeper, and his acts of kindness demonstrated that. Once, a fellow classmate had missed several days due to illness. Michael not only collected the assignments for the class they shared, but he requested her schedule to collect the schoolwork for all the other classes as well. He brought the assignments and studied with her while she was absent.
He would often give friends rides home and buy lunch for those who did not have money to eat. He was more than happy to be a sitter for his cousin to help his aunt during the summer as well as give his cousin a ride to and from school during the school year. Michael would use his paychecks to help his mother with groceries and household expenses. He cared deeply for those who are less fortunate and was generous with assistance and advice. He was fearless and encouraged those around him to be their unique best by showing them it was okay to be who you are and not worry about what others thought. Michael was voted 2015 Senior Class "Most Unique" by his peers and he was honored by the nomination.