Kanga Roof CTE Scholarship
Criteria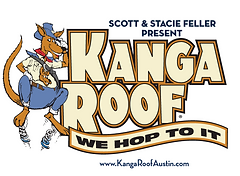 Criteria
Round Rock ISD Student who plans to attend a Technical School and pursue a career in the Trades.
About the Scholarship
Feller Roofing is awarding scholarships to graduating seniors who are planning to attend a Technical School to continue their education. These students must plan on studying and pursuing a career in the construction industry.
Company Mission:
Homeowners – To provide customer peace of mind by protecting their assets with the absolute best long-term roofing value.
Subcontractors & Suppliers – To conduct business with our subcontractors & suppliers in a manner that achieves a win-win outcome.
Employees – To create a work environment that enables employees to proudly lead the most fulfilling life possible.
Real Estate Investors – To provide investors with the best roofing solution that adds value to their investment and fits their budgets.